Day 6 - Alcan Winter Rally 2004 Itinerary
Previous Day | Back To Alcan Info | Next Day
Day 6, February 23, 570 miles
The most anticipated leg of the Alcan Winter Rally is today's 300 mile round trip run from Inuvik to Tuktoyaktuk. There will likely be a small scoring penalty for those not making this trip but who wouldn't go? Tuk is only accessible by car in the winter when the river highway is in service. This roadway runs along the frozen Mackenzie River and is maintained as a highway by plowing and smoothing with water. Even so, the surface is dynamic: bulging and heaving, and makes for occasional surprises.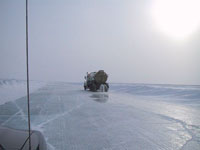 The coastal city of Tuktoyaktuk is an isolated Inuvialuit community. The harbor is ice free for only a few weeks every summer and during that time is very busy. However small, it will be interesting to make it there and look out across the frozen Arctic Ocean. There won't be much time to linger as we have to turn around and make the return trip through Inuvik and back down the Dempster Highway to our overnight stop.
We overnight at Eagle Plains -- the halfway spot on the Dempster Highway. Winter tourists are rare around here and the 35 room motel will be filled with Alcan rallyists.
Day 6 Map (32K):

or watch the animated map for Day 6 (122K)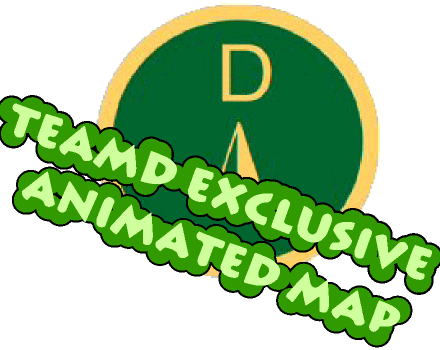 Weather Along the Way: