Day 3 - Alcan Winter Rally 2004 Itinerary
Previous Day | Back To Alcan Info | Next Day
Day 3, February 20, 830 miles
This will be our longest day on the rally. We will depart Fort St. John very early in the morning to get the most from the day. An early TSD section is followed by a long day of driving. Today we'll cover the best part of the Alaska Highway. The scenery is excellent, the road interesting and it's the most remote stretch of major road we'll see on the event. This section of the Alaska Highway is far less traveled than the busy section between the Alaska Ferry terminus in Haines and Delta Junction in Alaska proper so it's a treat. During the drive we'll try to conserve as much time as possible (i.e. hurry) so that we'll have a few minutes to make an unscheduled stop at Liard River Hot Springs. This is really a beautiful spot in the winter and we'll brave the extreme cold just to jump in. The only trouble is getting back out as the changing rooms are unheated and open to the outside!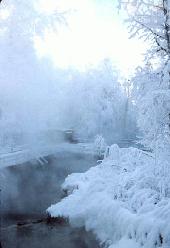 Watson Lake, home of the famous signpost forest is also along the route today. We'll probably reach there in the early evening and stomp around the signposts quickly and take some pictures.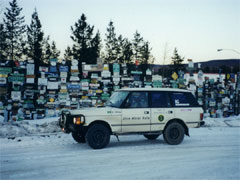 The long day of driving ends late in Whitehorse, Yukon for an overnight at the High Country Inn.
Starting today we are far enough North to begin regularly seeing Auroral activity (aka The Northern Lights). We'll be checking the daily Aurora Forecast to determine the sky activity Whitehorse is typically at the Southern extent of Auroral activity and viewing will only get better as we continue North.
Day 3 Map (39K):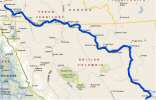 or watch the animated map for Day 3 (577K)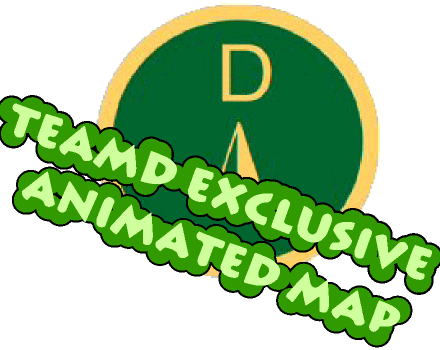 Weather Along the Way: