Day 2 - Alcan Winter Rally 2004 Itinerary
Previous Day | Back To Alcan Info | Next Day
Day 2, February 19, 400 miles
We start the day less than a mile from the Sandman Inn at Gold Pan Speedway for our first ice race. Gold Pan is a 1/4 mile banked asphalt oval racetrack in the summer and normally unused in the winter. They'll plow the deep snow off and let us make fools of ourselves trying to get around the small oval as fast as we can without ending up in the snowbanks around the outside or the deep snow in the infield.
After two or three hours at the track we'll hit the road again. Sometime during the afternoon or evening we can expect another TSD section. Late in the day we reach Dawson Creek, mile zero of the Alaska Highway. We hope to get there before dark for pictures at the Alaska Highway marker.
The day ends with an overnight stop at the Fort St. John Motor Inn in Fort St. John, BC.
Day 2 Map (42K):

or watch the animated map for Day 2 (198K)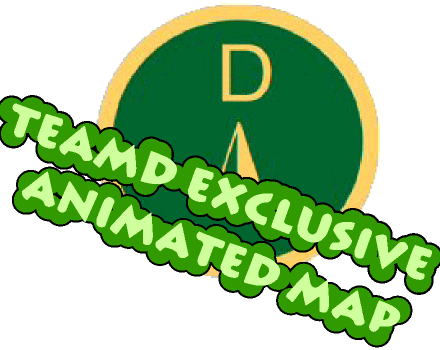 Weather Along the Way: (we stand outside at the track for three hours in Quesnel!)